On October 3rd, 2015, we attended PHPCon 2015 as a gold sponsor.
This event was held to commemorate the 20th anniversary of PHP, and a keynote speech was given by the creator of PHP, Rasmus Lerdorf himself. Over 2000 PHP programmers attended, and many of them visited our KUSANAGI booth. At the booth we introduced the world's fastest WordPress execution environment KUSANAGI, and we showachievementsd our publications.
At the event our president Kengyu Nakamura gave a session entitled "High Speed WordPress – PHP7 vs HHVM vs PHP5.6". There were a lot of people interested in speeding up WordPress and we received many questions at the end of the session. During the afterparty Mr. Nakamura also held a lightning talk with the theme of "Using an Ultrafast WordPress Virtual Machine".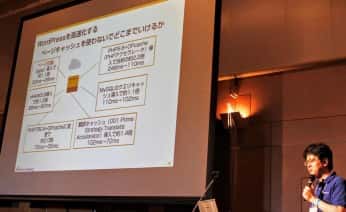 It was the first time we attended PHPCon but it is a very interesting event attended by enthusiasts of PHP technology. We believed that with our event, session, and booth display we garnered a lot of interest in KUSANAGI.
For more information about Ultrafast WordPress Virtual Machine KUSANAGI, please visit:
http://en.kusanagi.tokyo