All of it.
Enterprise OSS
Ecosystem Development
Faster, safer, more secure
We want you to use open source software for your business.
That is our mission.
brief personal record
Born in Tochigi Prefecture in 1971.
He has 30 years of programming experience since he contributed a program to "Microcomputer BASIC Magazine" of Denpa Shimbun in his first year of junior high school. After graduating from Waseda University School of Law, he joined Nomura Securities Co. Passed the second examination for Certified Public Accountant.
In 2002, he founded Prime Strategy Inc. and became its representative director, and in 2023 he was appointed chairman of the board, a position he holds to this day.
In 2005, PT. Prime Strategy Indonesia was established in 2005 and has since been involved in IT business in Asia.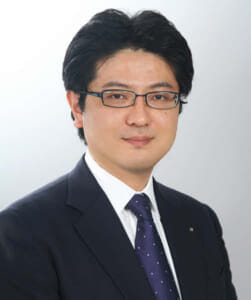 Message
Since our founding in 2002, we at Prime Strategy have been providing services related to operating systems such as Linux, middleware such as Apache, Nginx, MySQL, and PHP, and OSS with a focus on applications such as WordPress.
In recent years, OSS has become widely used in the enterprise domain due to its cost advantages, developability, and vendor-independent liquidity.
With the advent of an era in which cloud services can be used easily, safely, and securely around the world, the use of OSS on cloud platforms is becoming increasingly valuable.
On the other hand, for OSS and cloud services to be used in the enterprise domain, it is necessary to establish a sufficient support system and an ecosystem of all the people involved.
Prime Strategy has been providing the ultra-fast CMS execution environment "KUSANAGI" as an open source license to more than 10 major cloud platforms around the world free of charge since July 2015, based on the knowledge of OSS utilization cultivated over the years. We will continue to do our best for the development of the enterprise OSS ecosystem centered on "KUSANAGI".
This is one of the embodiments of our mission to "bridge the gap between user expectations and vendor reality in the IT industry.
All for the development of the enterprise OSS ecosystem.
We will continue to work with our customers, partners, and stakeholders around the world to develop the enterprise OSS ecosystem.
Chairman Prime Strategy Co.,Ltd.