GMO Internet Group, Inc. / WEXAL License Case Study
GMO Internet Group Offers "WEXAL" on Their Shared Servers, Enabling Next-Generation Acceleration for More Client Sites
–GMO Internet Group, Inc. is determined to provide First Class Service, Second to None!–
Comments from Mr. Ayato Aikawa, Executive Lead, ConoHa Business Division, GMO Internet Group Inc.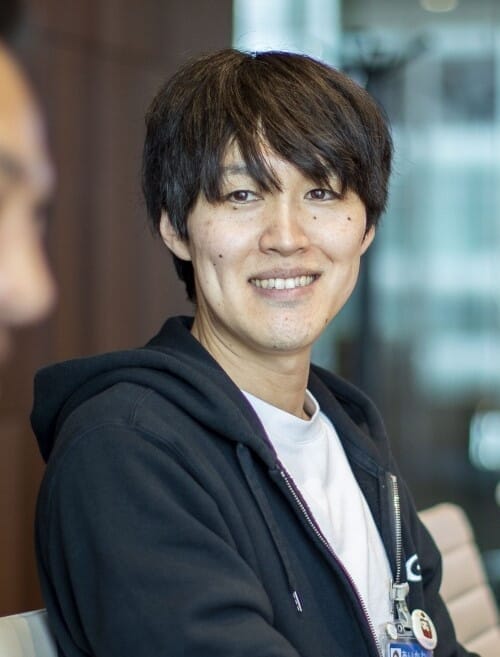 We released ConoHa WING in 2018, and it is the fastest shared web hosting service in Japan.
We wanted to make things "faster and easier" as many of our clients use the system for their blogs and corporate websites.
This is because more and more people have been creating websites for the first time as part of their side businesses or companies, and it is necessary provide a service with SEO measures and faster display speeds from the time the website is launched, even without specialized knowledge.
While we had been working on the infrastructure to increase speed since the service was released, we were unable to find an optimal solution for the front end.
We contacted Prime Strategy Inc., as we have been using their KUSANAGI virtual machine for some time, to find the best solution. We introduced WEXAL as a standard feature of our service, although it had previously been difficult to use on shared servers.
We successfully boosted many clients' website speeds by providing a feature that could be enabled with one click. Therefore, we contributed to the services of the internet industry by this new feature.
※April 2023, source: GMO Internet Group Inc. Measured by h2load for each of the top 10 services with over 90% of the market share in Japan.

Issues Before Adding WEXAL®
Shared web hosting services in Japan were competing with each other with similar specifications and service lineups, making differentiation difficult.
GMO Internet Group was looking for a front-end acceleration solution to achieve higher speeds.
Purpose of Adding WEXAL®
To contribute to clients' businesses by providing a standard feature that went beyond content optimization and UX improvement, a feature that would increase new subscriptions and retention rates.
Effects of Adding WEXAL®
They were able to provide many of our clients with an easy one-click speed-up feature. This made them the first Japanese shared web hosting service to adopt WEXAL, and they gained a new core competence, a powerful weapon to differentiate them from other services.
As a result, the number of subscriptions to their service increased and the retention rate also improved.
In April 2022, GMO Internet Group, Inc. began offering Page Speed Technology® ("WEXAL"), a web acceleration engine developed by Prime Strategy Inc. ("Prime Strategy"), on its shared web hosting services; ConoHa WING and Onamae.com Rental Server.
This is the first time that WEXAL has been available on a shared hosting server, previously it was limited to VPS. We interviewed the company regarding the background behind its decision to offer WEXAL on shared servers, the challenges it has faced, and the results it has achieved.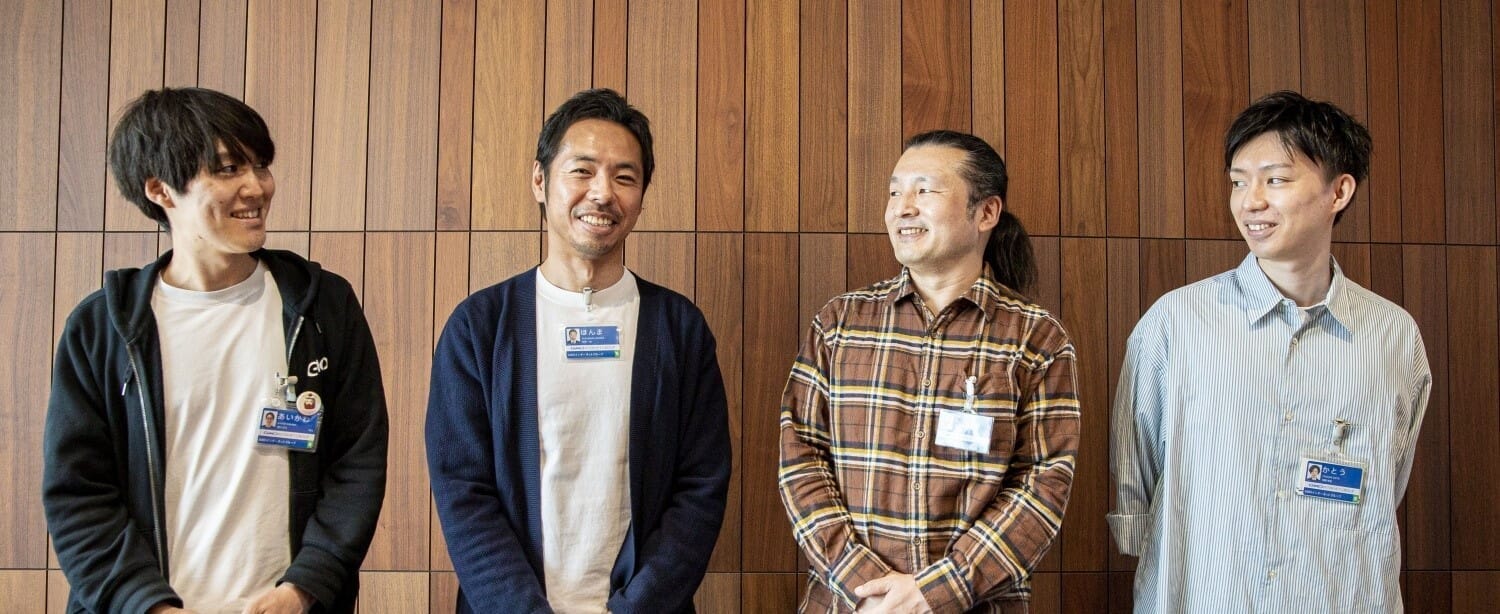 From left
Ayato Aikawa; Executive Lead, ConoHa Business Department
Kazunari Honma; Leader, Onamae.com Business Department
Yoshikazu Kojima; Developer Expert,Infrastructure and Operation Division
Taisuke Kato; Leader,ConoHa Business Department
ConoHa WING and Oname.com Rental Server Aim to be User-Friendly
GMO Internet Group, Inc. ("GMO Internet Group") is focused on the business of Internet infrastructure. The Group as a whole provides a wide range of Internet business services, including Internet finance, crypto assets, advertising and media. The company also focuses on hosting services, particularly rental servers, and WEXAL has been installed on the ConoHa WING ("ConoHa") and the Onamae.com Rental Server ("Oname.com").
ConoHa began as a VPS (virtual private server) service for engineers and added WING to its lineup in 2019 as a next-generation shared web hosting service. It specializes in the needs of individual customers, and many of its users run blogs on WordPress. GMO Internet Group aims to make this service No. 1 in web performance.
Onamae.com is a well-established brand within the GMO Internet Group. It is well known as a domain registrar and has many corporate users who sign up along with their domains.
Kato:"Onamae.com has many beginners, so we are particular about making the installation process easy so that customers don't run into problems. We want to be No. 1 not only in speed, but also in UI and UX."
Looking for a Way to Stand Out in the Increasingly Competitive Environment of Shared Hosting Services
Domestic rental servers were competing against each other with similar specifications and service lineups. Without any outstanding features, it was becoming more and more difficult to differentiate themselves in the face of intensifying competition.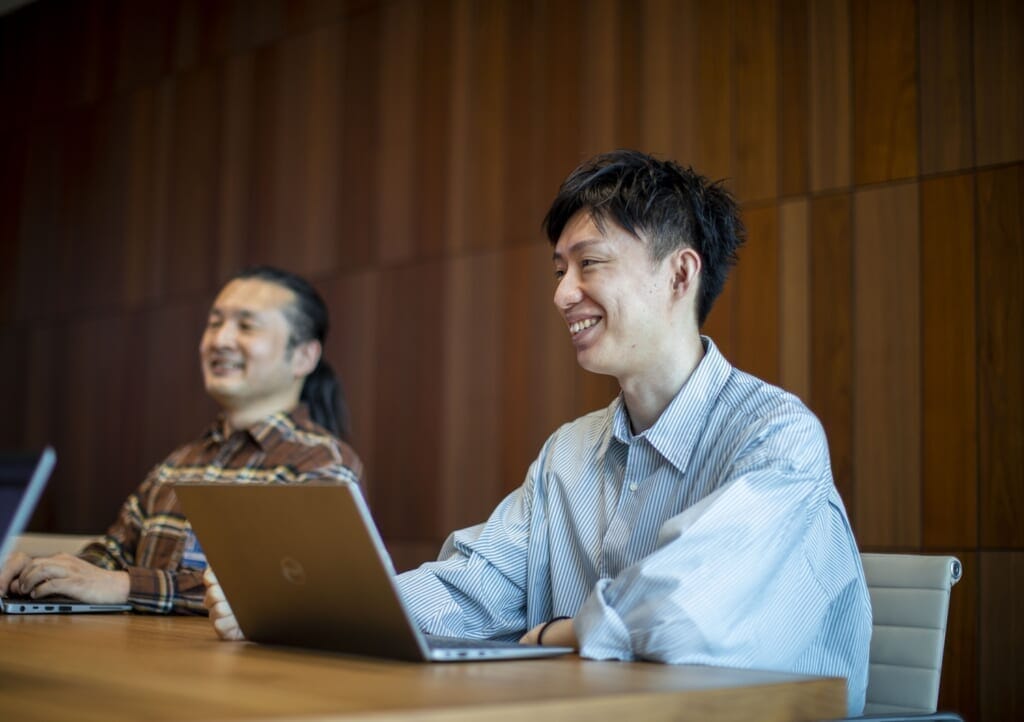 Kato:"ConoHa was already differentiating itself by striving to provide the best service on the Web, but there was still room for improvement in terms of front-end speed and SEO optimization. We thought this would be a key point of differentiation, as competing services had not yet tackled this area."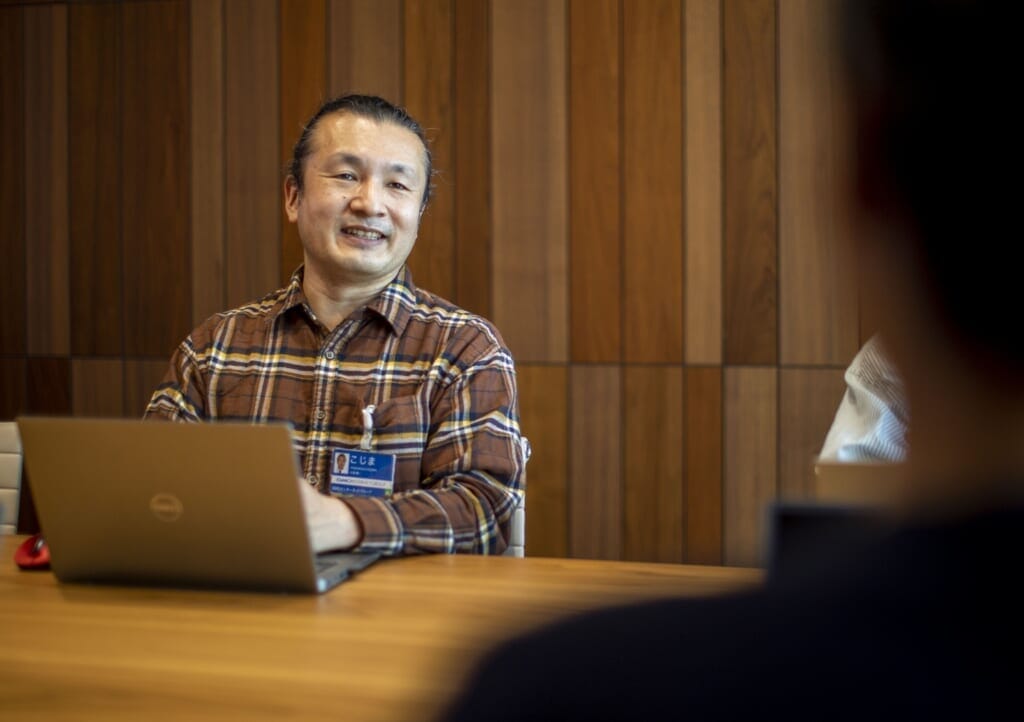 Kojima; "We were proud of the fact that we had achieved a certain level of success in tuning our servers to achieve response performance that would outperform the competition. However, even though we seemed to be winning in speed, we were losing in terms of Core Web Vitals and PageSpeed Insights scores. We had always considered content optimization to be the domain of our clients, but now we wanted to take our services one step further into that realm."
As they were considering several measures, including the standard installation of WordPress plug-ins, the performance of WEXAL, used by ConoHa VPS, caught their attention. They then decided to contact Prime Strategy, with whom they had previously partnered with.
Since there was no precedent for the implementation of WEXAL on shared hosting servers, various discussions were held over a period of six months or more to make it a reality.
Providing Better Service by Making WEXAL a Standard Feature
The plan initially under consideration was making WEXAL a paid feature for some ConoHa users, but the decision was made to offer it as a standard feature for all users of Onamae.com and ConoHa.
Kato; Since we were introducing this as a differentiating feature, we thought it would be more beneficial to our customers and have a greater impact if it were available to all customers.
In addition, since the two brands, Onamae.com and ConoHa, have different target audiences, we wanted to incorporate WEXAL's new technology to increase our competitiveness as a company."
Offering it as a standard feature also created new technical challenges.
Initially, WEXAL was intended to operate as an external proxy server, but in order to minimize scaling and the impact on users in the event of an incident, it was necessary to co-locate it with the existing Web server. It was also necessary to ensure that performance would not be affected even if many users were using the server at the same time.
Prime Strategy worked with Mr. Kojima to containerize WEXAL and improve performance. GMO Internet Group's verification environment allowed them to cohabitate it with the Web server and achieve their performance goals, bringing them one step closer to realizing the project.
Since this was an unprecedented initiative, there was a lot of discussion within the company about it.
Kato; "I thought the beauty of WEXAL is that it can optimize content without being limited to WordPress, and I was wondering how we could implement or use this somehow."
The enthusiasm of GMO Internet Group members to "realize a new service and gain an edge over the competition" enabled them toovercome various challenges, and a "business alliance through WEXAL intellectual property" with Prime Strategy was created.
The development of GMO Internet Group services had begun.
Committed to Designing Services in Line with the Brand Concept
Because WEXAL is highly functional, it would be possible to set many options. Prime Strategy has limited the number of settings on its dedicated management screen "PST Manager", and GMO Internet Group decided to further simplify the functions provided. Since being user-friendly and UX are important to them, they focused on how to make users feel the maximum effect with the fewest number of steps.
Kato; "I was also in charge of UI design for Onamae.com at the time, and we were conflicted about how much functionality we could squeeze out of WEXAL while still benefiting from it, and where to set defaults."
Since many of the users at Onamae.com are beginners, the company insisted on making the service simple with the slogan "a one click feature".
Assuming that some users have used WEXAL on VPS before, they set ConoHa with an advanced mode that allows for more complex settings.
Although they are providing the same WEXAL service, the characteristics of each brand are well-defined.
Abundant APIs Enable Rapid Development
In addition, the development period for the service was very short, about three months.
Kojima; "The API was well-developed, so linking the control panel and the WEXAL container went smoothly. Therefore, we were able to integrate it into the system in a short period of time."
Development at GMO Internet Group proceeded smoothly, and the service was launched on schedule.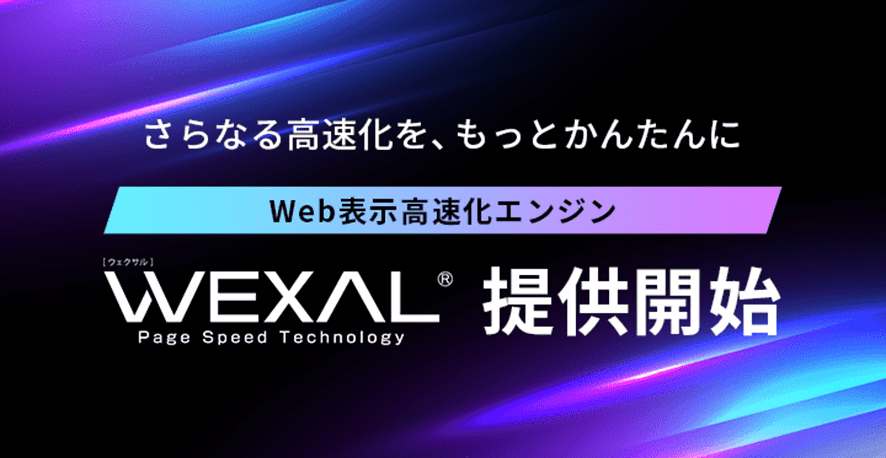 Favorable Evaluation from Users, Fewer Problems and a Clear Weapon of Differentiation
After the service was launched, the response from users on SNS was favorable.
Kato; "When I heard people say, "I pushed the button and my score went up," I was glad that we introduced the system, which of course was what we were aiming for. It was also impressive to hear someone who knew WEXAL say, "It works even on shared servers."
One year after the service was launched, have all the initial issues been resolved?
Kato; "First of all, I think we have accomplished the first step in terms of making a weapon of differentiation. We have yet to find a comparable service, and I think it is functioning as a clear weapon.
There were no reports of major problems.
New contracts and retention rates have also been strong, and we believe we are achieving results as a synergistic effect combined with our daily measures."
The company has also concluded a technical support agreement with Prime Strategy to answer questions, provide updates, and develop the service based on feedback, thereby ensuring smooth operations after the service is launched.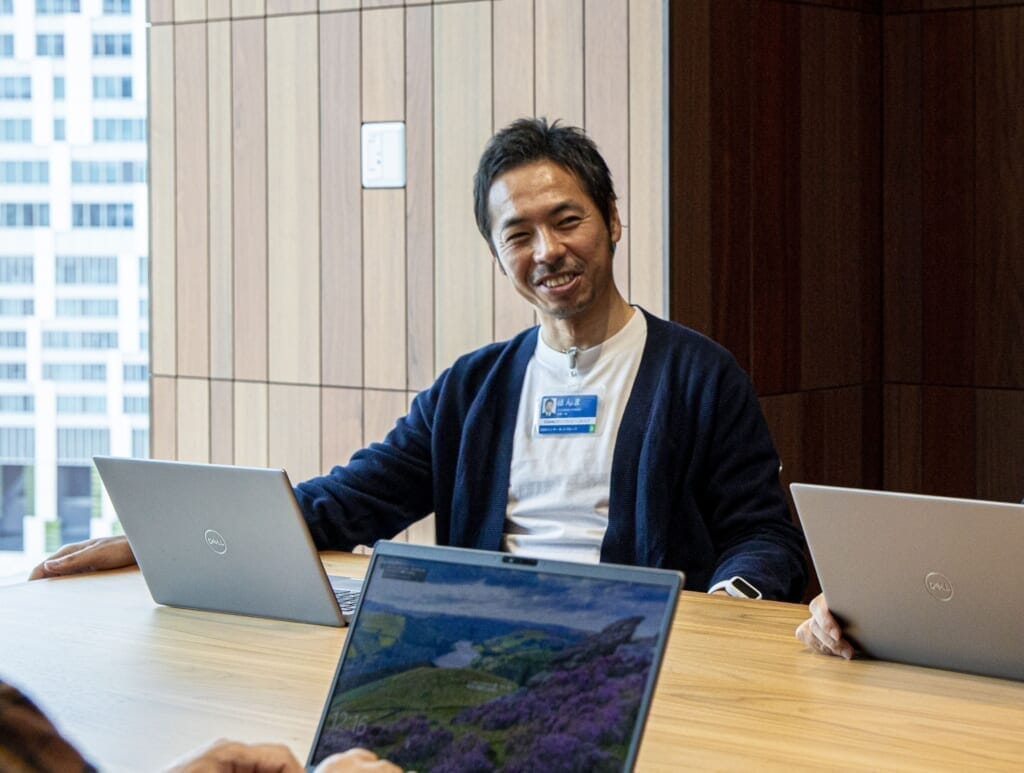 Homma; "I joined Onamae.com in January 2023 and am working daily on measures to increase LTV. I believe that supporting the success of our customers' businesses will lead to their long-term use of our service, and WEXAL is definitely contributing to that. I think it is a powerful weapon, an advantage that other companies do not have."
More Than 10,000 Active Users of WEXAL, Aiming for More and Expanding Services
Finally, we asked for their thoughts on the second year and beyond.
Kojima; "Because of conflicting functions, WEXAL may not be compatible with WordPress plug-ins and themes that perform optimization. We would like to think about how we can enable clients using these to use WEXAL smoothly."
Kato; "WEXAL has more than 10,000 active users, but I think we can increase the percentage of customers who have activated WEXAL. One way to do this is to raise awareness of its effectiveness."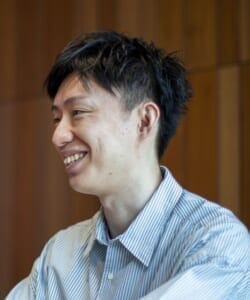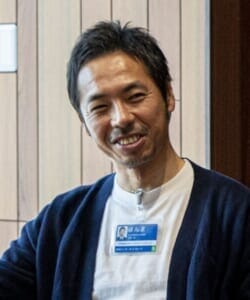 Homma; "We do not want to end up simply renting out a box of space, so we would like to create solutions that help our customers' businesses succeed and have them put these to thorough use."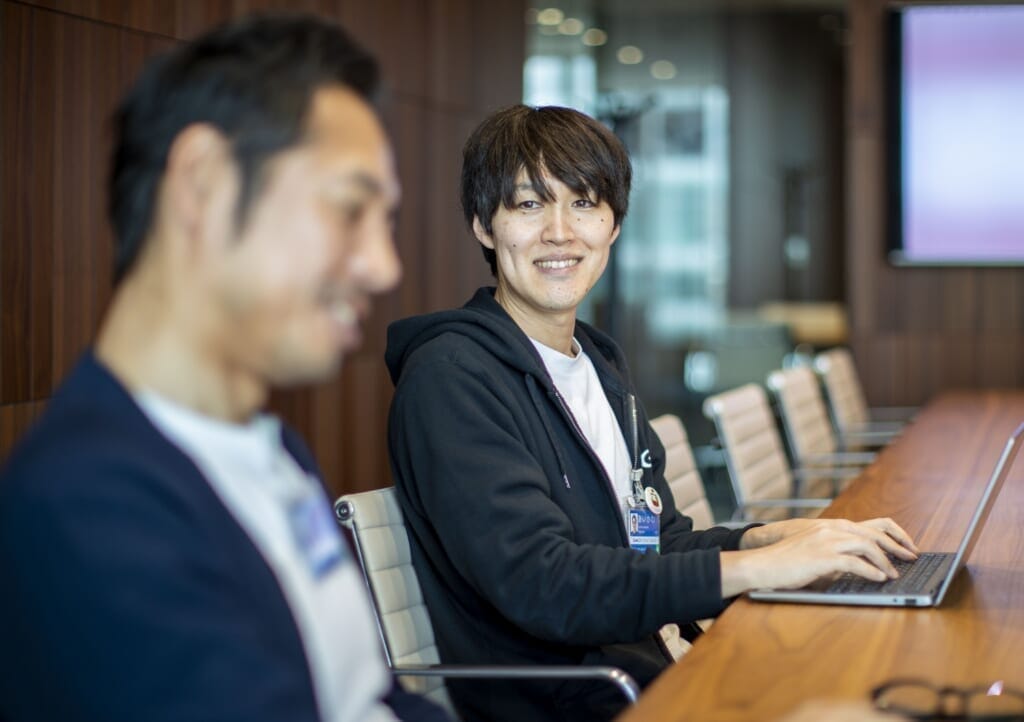 Aikawa; "We would like to provide a service that allows anyone to create a website more easily and operate it with peace of mind.
To achieve this, it is very important to utilize AI and incorporate new technologies such as WEXAL, and to constantly evolve our services and ensure we are No. 1, providing the best service, unrivaled by other companies."
Even solutions that are considered "weapons of differentiation" can quickly become obsolete if they are not constantly updated. In 2023, WEXAL plans to add stronger optimization strategies and features through AI learning.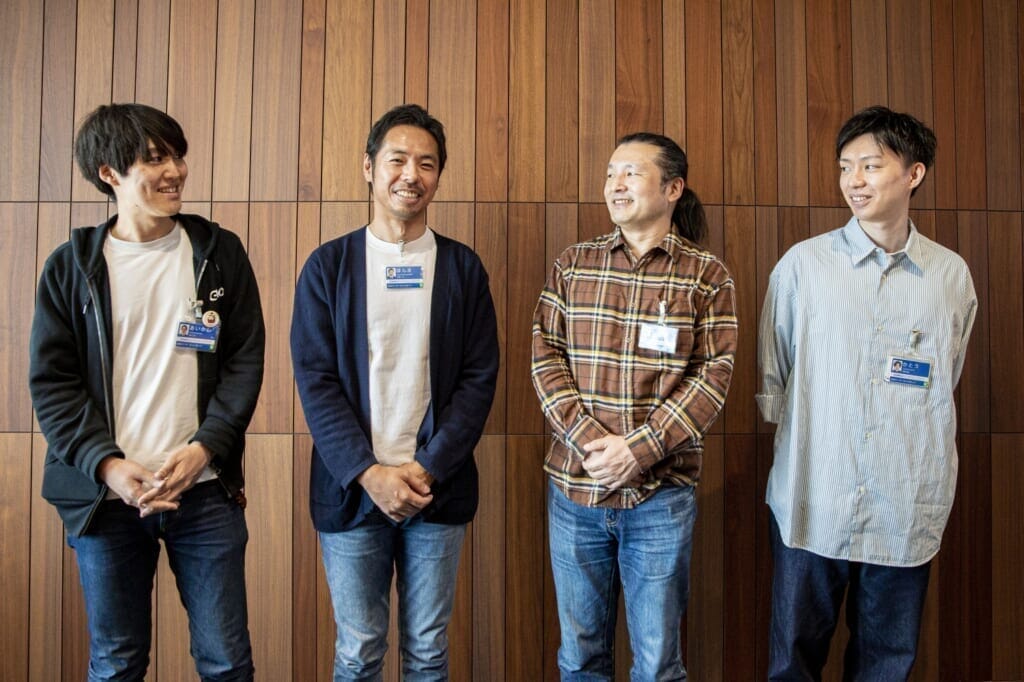 The use of WEXAL in the form of intellectual property has just begun, but the efforts of the platform provider, GMO Internet Group, and Prime Strategy will continue to grow as they work toward the success of their clients' businesses.
Customer Information
GMO Internet Group, Inc.:https://www.gmo.jp/en/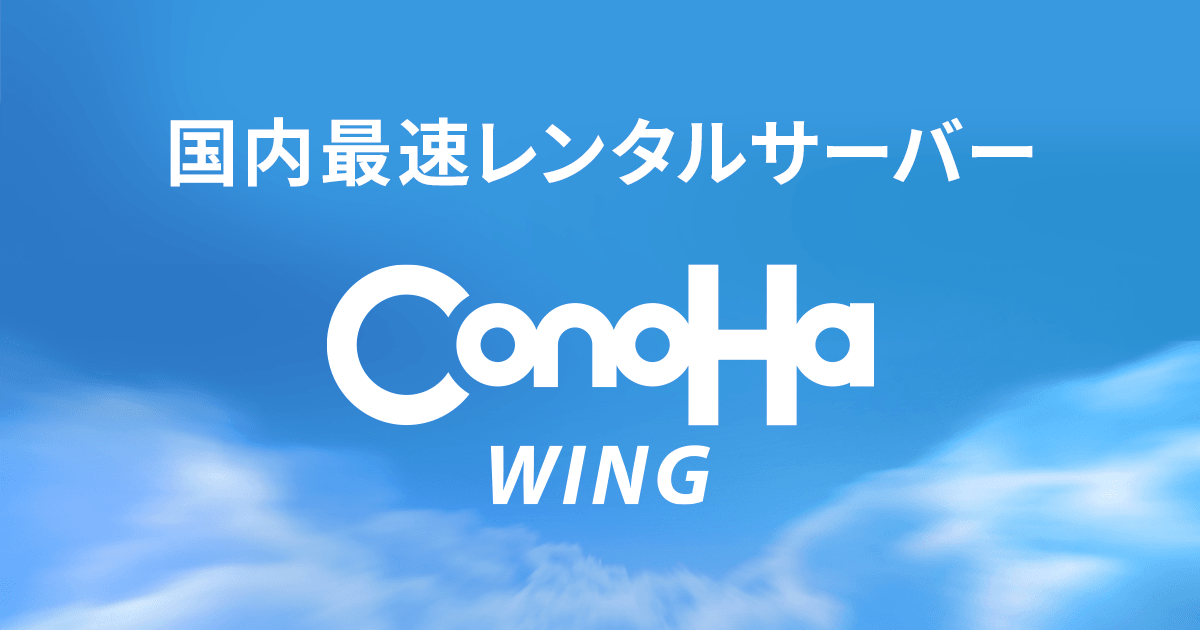 ConoHa WING:
https://www.conoha.jp/wing/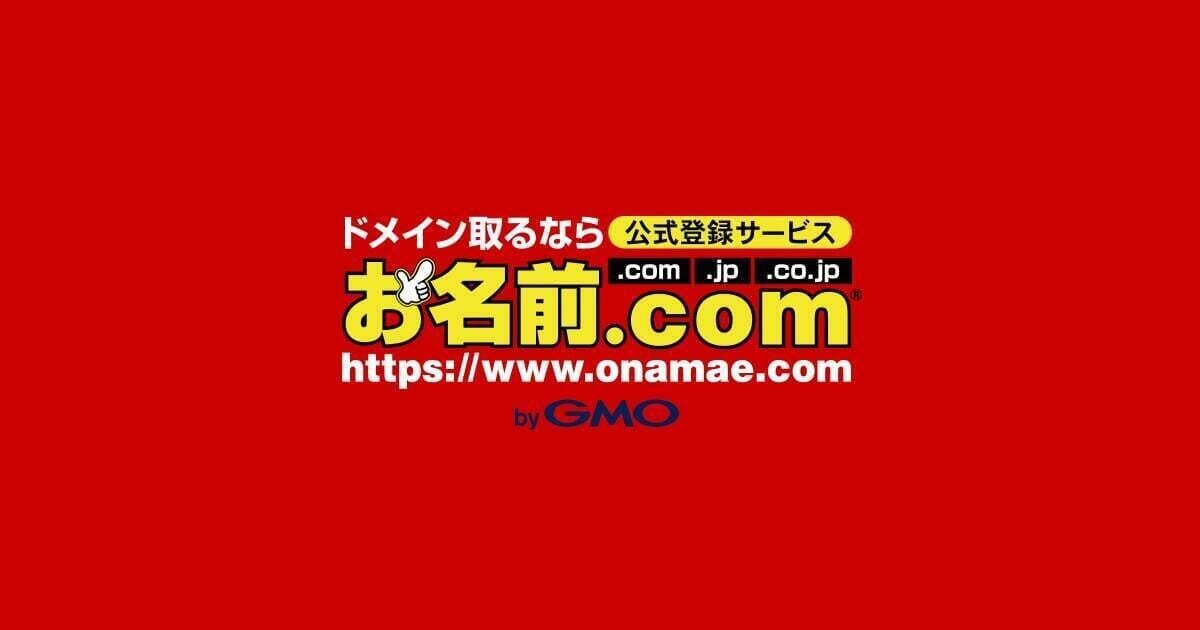 Onamae.com Rental Server
https://www.onamae.com/server/
About WEXAL® Page Speed Technology® and Strategy AI "David"
WEXAL is an "acceleration engine" for web systems. It improves Core Web Vitals and PageSpeed Insights scores and enhances UX (user experience) through rendering and resource optimization.
Main Features
Strategy AI David automatically generates optimization strategies for each page depending on the browser environment, speeding up the display of the first view.
It compresses and lightens image, JS, and CSS resources to speed up display and reduce transfer volume.
The original resources, programs, and data stored in the database are not be altered, so clients can introduce the system with peace of mind.
Official website:https://www.wexal.jp/en/
WEXAL's Intellectual Property (Patents)
The technologies comprising WEXAL and AI David have been filed as an international application under the provisions of the Patent Cooperation Treaty as an automatic display control method for web content (WEXAL) and an automatic high-speed display control method for web content (AI David).
About Prime Strategy
Prime Strategy's corporate philosophy is "Everything we do is for the development of the enterprise OSS ecosystem," and the company aims to create social value by solving social issues through technology-centered systems.
In addition to developing the web acceleration solution "KUSANAGI Stack" and providing it from major clouds, etc., we also provide fully managed support services such as "KUSANAGI Managed Service" that provides consistent maintenance and management of WordPress and other CMS and servers, cloud integration services, and license services. We also provide cloud integration services and license services.
*Company names and product names mentioned in this case study are registered trademarks or trademarks of the respective companies.