Prime Strategy Co., Ltd.
Execution Time 3ms, 1000 Requests Per Second
World's Fastest WordPress Execution Environment KUSANAGI
Available on Public Clouds Starting July 1st
TOKYO – October 30th, 2015 – Prime Strategy Co., Ltd. (hereby referred to as Prime Strategy) today announced the release of KUSANAGI, the world's fastest WordPress execution environment. It is capable of an execution time of 3 milliseconds and 1000 requests per second without page caching. Prime Strategy has also begun offering high speed WordPress server construction and operational outsourcing services using KUSANAGI.
KUSANAGI Summary
In the performance trial results produced Prime Strategy Co., Ltd., the following processing capability was achieved:
ab -n 10000 -c 300 http://kusanagi.tokyo/
Server Software: nginx
Server Hostname: kusanagi.tokyo
Server Port: 80
Document Path: /
Document Length: 6952 bytes
Concurrency Level: 300
Time taken for tests: 9.643 seconds
Complete requests: 10000
Failed requests: 0
Write errors: 0
Total transferred: 71680000 bytes
HTML transferred: 69520000 bytes
Requests per second: 1036.97 [#/sec] (mean)
Time per request: 289.305 [ms] (mean)
Time per request: 0.964 [ms] (mean, across all concurrent requests)(※)
Transfer rate: 7258.78 [Kbytes/sec] received
※Simulation conducted using a quad-core (4vCPU) virtual machine; therefore, WordPress run time was 3.856 milliseconds (0.964 milliseconds multiplied by 4).
Furthermore, Prime Strategy can offer tuning and outsourcing related to LAMP configurations and PHP+MySQL-based web systems on IBM SoftLayer, so with KUSANAGI we supply the OEM with lots of extra know-how.
KUSANAGI Private Cloud Framework
・WordPress 4.2.2
・CentOS 7
・Nginx 1.8
・HHVM 3.7
・MariaDB Galera Server 10.0
・Apache 2.4
・PHP 5.6
・php-fpm 5.6
・virtual machine specs: KVM 4vCPU 4GB memory 10GB SSD storage
For more information about KUSANAGI, please visit
http://en.kusanagi.tokyo/
KUSANAGI Release Plans
Starting with Microsoft Azure on July 1st, 2015, KUSANAGI will be made available for free on the following major public clouds:
KUSANAGI for Microsoft Azure
KUSANAGI for IDCF Cloud
KUSANAGI for Cloudn
KUSANAGI for S-Port
KUSANAGI for AWS
KUSANAGI Logo and Mascot
■KUSANAGI logo

■KUSANAGI banner

■KUSANAGI mascot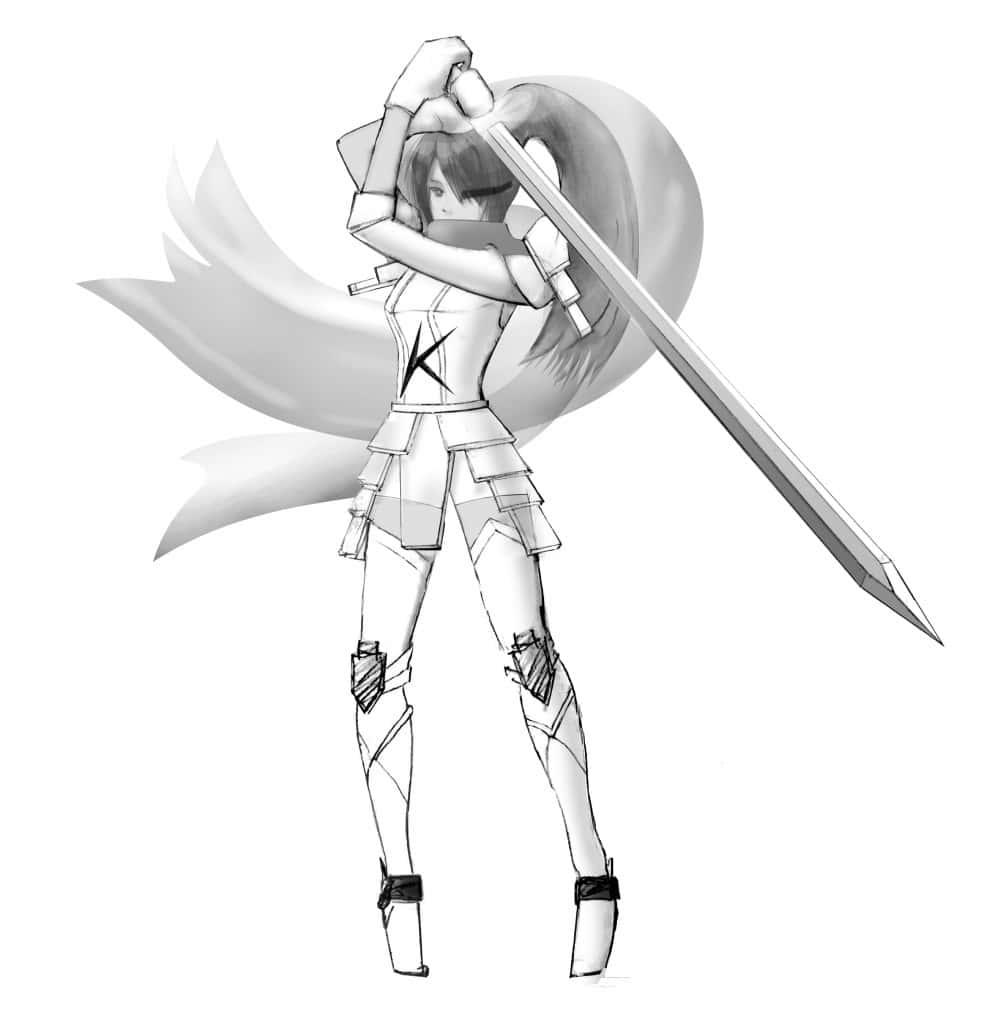 Name
Saya Kusanagi
Profile
She is a female cyborg warrior fighting in the virtual world in a near-future Earth.
She fights with KUSANAGI, an heirloom sword inherited over generations of the Kusanagi family. When she equips KUSANAGI, she accelerates in battle. Her favorite phrase is "You are so slow that you look motionless."
■KUSANAGI mascot rough draft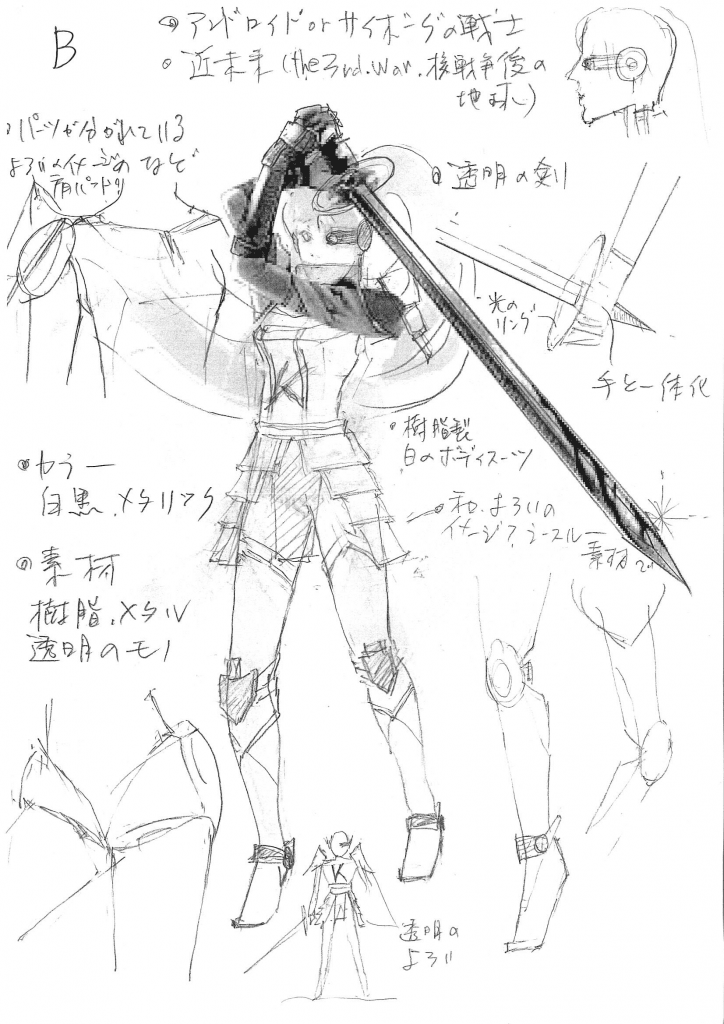 Industry Comments Regarding KUSANAGI
Comment from Katsura Ito, Manager of Developer Experience & Evangelism at Microsoft Japan

Microsoft Japan is happy to have the Ultrafast WordPress Virtual Machine KUSANAGI supported on Microsoft Azure. KUSANAGI expands the ability of WordPress to larger-scale systems, and we hope to gain even more cooperative industry with the introduction of it into Azure Marketplace.

Comment from Tadaaki Ban, Manager of Development Office at  IDC Frontier

IDC Frontier is glad to hear the news of KUSANAGI. We believe that KUSANAGI's acceleration of WordPress, which has an overwhelming market share, coupled with IDCF Cloud's 20-second server creation system, is a great match for large-scale sites that demand high performance. We hope to continue partnering with Prime Strategy to solve the issues plaguing IT infrastructure, and contribute to the growth of our customers' businesses.

Comment from Hiroyuki Nishioka, Head of Sales Division at NTT Communications

NTT Communications is very glad to offer Prime Strategy's KUSANAGI on our cloud service, Biz Hosting Cloudn. Cloudn provides free data transfer at only 450 yen a month, and we are confident that with the Ultrafast WordPress Virtual Machine KUSANAGI we can offer the most economically high performance. We will continue to cooperate with Prime Strategy in the field of WordPress.

Comment from Hiroshi Iwasaki, Cloud Service Senior Executive Manager at Suzuyo Shinwart Corp.

Suzuyo Shinwart Corp. is very happy to hear the news of KUSANAGI. Our S-Port Solution offers other companies' private brands to be used as a cloud base, with optimal business infrastructure and services to solve a wide range of administrative issues.  KUSANAGI for S-Port offers specs that satisfy our users' needs, by using our recently released updated IaaS foundation, S-Port Cloud V series. Also, we intend to expand the cooperative effort between our company and Prime Strategy by offering KUSANAGI for S-Port in our cloud service lineup.

Comment from Tadashi Yoshimasa, Board Director for Engineer Certification Corporation for PHP

With the release of the Ultrafast WordPress Virtual Machine KUSANAGI, I believe that large-scale ideas will flourish in the PHP market. PHP is essential in the customization of KUSANAGI, and with its appearance, PHP engineers can expect even more work in the enterprise field. The Engineer Certification Corporation for PHP will continue to support Prime Strategy, and we will strive to train PHP engineers who can work with larger-scale systems.
About Prime Strategy Group
Prime Strategy Group is a WordPress consultant operating mainly in Asia. We strive to be the representatives of Asia, and every day we do business related to WordPress. Our main mission is to contribute to WordPress and its community throughout Asia, starting with Japan, Singapore, and Indonesia.
On the business front, we architect web systems for government bodies as well as corporations that represent both domestic and foreign industries. These include the Japan Aerospace eXploration Agency (JAXA), the University of Tokyo, TV Asahi, Mynavi, Adobe Systems, JTB Asia Pacific, and Bank Negara Indonesia. We have also constructed many large-scale WordPress sites in Japan.
For inquiries related to this article, please contact Fukami or Yoshimasa, our public relations managers at Prime Strategy.
E-mail: pr@prime-strategy.co.jp
Address  Otemachi 21 Bldg. 5F, 1-4-1 Uchikanda, Chiyoda-ku, Tokyo
URL: https://en.prime-strategy.co.jp/
TEL: 03-5577-6176 / FAX: 03-5577-66433
All other products and names are registered trademarks of their respective companies.
Recruitment Information
If you are interested in working with KUSANAGI, please visit our recruitment page:
https://en.prime-strategy.co.jp/recruit/