About ISTS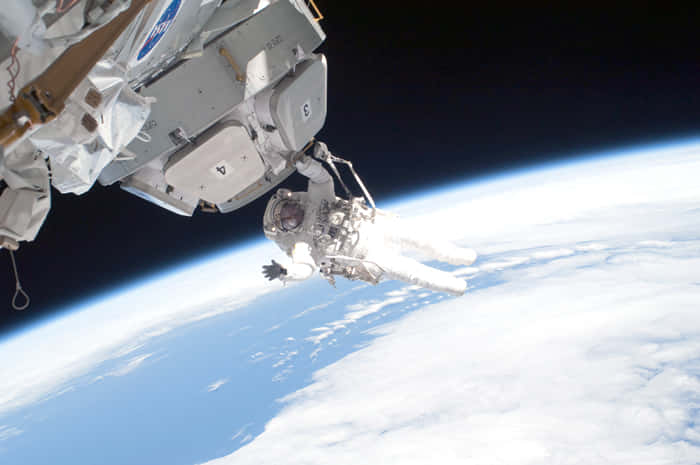 The ISTS (International Symposium on Space Technology and Science) has been held regularly in Japan since 1959. Last year, the symposium in Kobe marked the 30th meeting, and the next session will be held in Matsuyama in April, 2017.
ISTS covers nearly all areas of space research. Half a century after its first meeting, with just four subjects and sixty-one papers, the 30th symposium had over twenty topics and 1,000 presentations. Now with over 1,500 attendees, the ISTS has grown to be the second largest international meeting next to the IAC.
In addition to providing an opportunity for researchers and engineers to present their work, ISTS also conducts various enterprise support activities – cooperating with the local governments that invited the symposium on outreach projects like science promotion and space education, and helping pair local businesses with space industry insiders.

International Symposium on Space Technology and Science (ISTS) Organizing Committee Secretary General
Miwako Shimizu spoke with us about the ISTS website.
Holding an international symposium every two years must mean that your website traffic varies greatly, depending what stage you are in.
First, we set up the official website, then after the location of the symposium is decided upon, we choose the main theme and add the research paper guidelines to the site. At that point, we widely broadcast he general outline of the symposium.
We start accepting papers in September of the prior year. Entries are submitted online, and after refereeing them, the presentation program gets posted by the following March.
Last year, we ran into a problem uploading the presentation program.
Heavy access during March before the last symposium created obstacles for your work.
We were working jointly with two other international symposiums, and announced over 1,100 articles. After we had published the overall program for the symposium, the director changed, and there were spelling errors and other issues that needed to be fixed.
Contracting this out to a third party would be complicated, time consuming and troublesome. Knowing that we would want to manage the site ourselves in real time, we had implemented a CMS.
However, the amount of information had become too large, and updating and navigating between pages had become sluggish, which hindered our workflow. Also, since ISTS is an international event, overseas web traffic spikes over a short period of time. During periods of concentrated access, updates take more time and the server is liable to go down.
Did you feel a change after implementing KUSANAGI?
Yes, however we were already running the site at the time, and making changes to the system during the event is a difficult task…
After the last symposium, we realized that we absolutely couldn't keep things going the way they were, so we decided to use KUSANAGI. We will see the real improvement going forward.
At present, we no longer have any stress related to WordPress login and page transitions. The dashboard has also become much more intuitive, so we are confident that we will be able to handle the next traffic surge with ease.
The site is now responsive and smartphone-compatible, so do you expect to see benefits with utilizing media?
Last season, we released a smartphone app with the symposium's program, aimed at the many young people who investigate ISTS on their phones. It was received very well.
Also, to commemorate our 30th meeting, we created an archive of PDF's of all of the previous research papers, and made it accessible through a smartphone app. Approximately 10,000 articles can now all be searched by keyword. This was also very popular.
We want to apply our site in new ways in the future, budget permitting, including actively developing new media.
10,000 papers! That is a lot of data. Have you considered using IBM's Watson or other AI tools?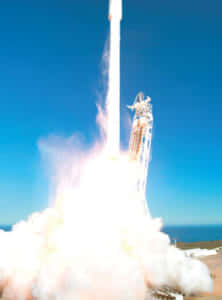 From now on, we expect that collaboration between the field of space research with other fields and business will become very important. Specialization makes exchange with other research areas difficult. Since it is challenging for someone to find relevant connections with other areas of research on their own, it would be beneficial to have a system that would facilitate making new discoveries from a huge amount of information and past data.
There is an overall awareness that a "place to create something new" is in need. By deepening the connections between different areas, a space research might give way to an entirely new field.
Also, even though the face-to-face exchanges that happen at international symposiums now are important, the near future might see a trend in the direction of online interactions. I think that it has come time to search for new methods beyond the traditional oral presentations and poster sessions, and I look forward to a system that will support them.
Tell us about your results with KUSANAGI + Fastly.
In regards to page load time, we didn't notice much when accessing the page from inside Japan. However, looking at the graph provided to us by Prime Strategy, which showed page load times from different countries, we were amazed at how slow our site was loading overseas.
After implementing KUSANAGI + Fastly according to Prime Strategy's proposal, the site's speed increased by approximately 10x.
In addition to the front end, the admin dashboard became drastically faster as well. Less time is consumed working on it, and as a result, we are spending less on operating costs.