The English learning website "Alpha Online", built by Japan's oldest English-language newspaper
Established in 1897, Japan Times Co., Ltd. is Japan's oldest English language newspaper. It was created with the mission of publishing primarily domestic information quickly and accurately to the rest of the world.
When The Japan Times was first published, Japan was undergoing a period of Westernization, during which many of the country's longstanding systems and practices underwent significant change. From a foreigner's perspective, however, Japan was still far from being a modern nation. Taking this into account, the newspaper's creators set out to give an accurate portrayal of the country's image. With financial support from business and financiers who were developing internationally, the Japan Times has maintained its focus on "publishing from Japan, in English" to this day. It now has a wide readership in countries around the world.
Japan Times Alpha content can be used for in combination with Alpha Online for study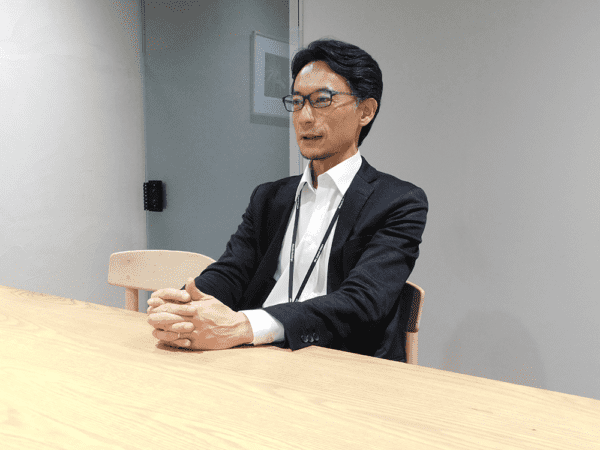 The Japan Times started publishing "Student Times", aimed at English learners, in 1951. In July, 2018, the name was changed to "The Japan Times Alpha", and the website was also redesigned. The Japan Times Alpha is a weekly publication bringing subscribers the domestic and international news in English.
The paper contains English articles ranked for difficulty level, important words and phrases used, and annotations. Readers can use current news stories as educational material, which means they can study practical everyday English in context.
The partner website Alpha Online offers complete Japanese translations of all of the articles, and supports web users' improvement of their English skill through exclusive subscriber-only content in "Club Alpha" – such as audio of native English speakers reading the articles out loud, and vocabulary quizzes. One goal of the site is to increase customer satisfaction by producing a lot of content that busy people, like students or businesspeople, can use to study during spare moments.
Assistant Executive Officer Hiroyuki Ohno mentions that: "Most of our web users' English ability falls into the TOEIC 600-850 range. Both the newspaper and the website share the same theme "Learn English with the latest news", and it attracts a lot of interest from users who are [interested in] English and foreign culture. One point of focus for the future is to continually arouse users' interest in language learning, which we plan to do by further strengthening the content connection between The Japan Times Alpha and Alpha Online, and also by adding audio, visual and other interactive content as necessary to increase user experience.
Wanted to both improve speed and implement 24/7/365 maintenance before setting up membership system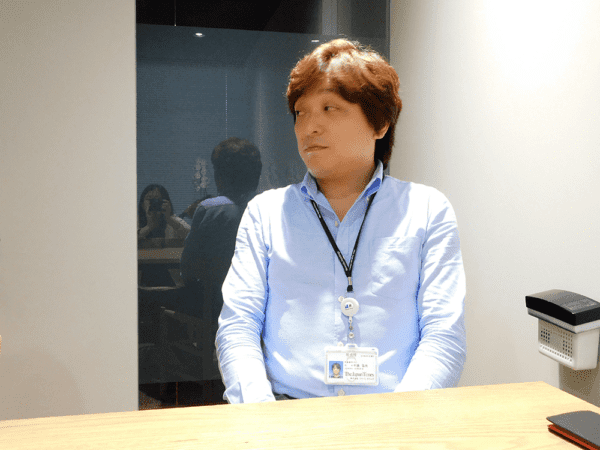 Alpha Online had just been launched, and had no major server issues. However, Japan Times planned to move to a membership-based system in the future, and they felt it was necessary to resolve issues that had also been troubling the Japan Times website – instability, server cost, and the need for a maintenance system.
When they decided to solve these issues by migrating The Japan Times to KUSANAGI, and having Prime Strategy become the maintenance provider, they chose to also migrate Alpha Online and enroll it in the 24/7/365 maintenance service as well. Media Production Division Manager Hiromitsu Chifuri mentioned that: "We had only just launched 'Alpha Online', but as one of our goals was making it into a membership service, we had discussed migrating the server before implementing a new system.
When the site was still called 'ST Online", no maintenance was being done whatsoever, so when we migrated 'The Japan Times Website', we decided to include 'Alpha Online' in the new maintenance plan. Site speed has improved since making the switch"
Attracting a wide user base and increasing print circulation
Ohno told us about future aspirations for Alpha Online:
"In regards to our future plans, since daily publication of The Japan Times newspaper is the foundation of our business, we do not plan to become completely digital. The same goes for The Japan Times Alpha; we first want to increase physical newspaper subscriptions, and we also aim to do readers a great service through the synergy of the paper and Alpha Online, which will help them improve their English skills."