Helping Japanese companies in America succeed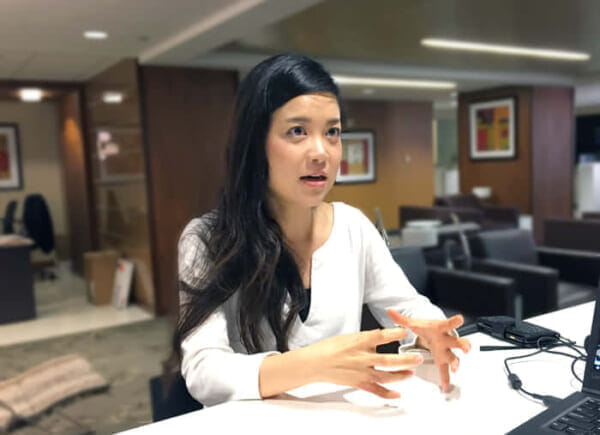 U.S. Japan Publication N.Y., Inc. (UJP) is a New York-based publishing company supporting Japanese companies in America with its business information magazine. When UJP was first established during Japan's economic bubble, Japanese companies were expanding into America en masse, but acquiring the personnel and information necessary to start a business in the unfamiliar American market proved very difficult for many of them. To help these businesses get their footing, UJP began publishing a business directory of local Japanese companies and workers.
Three years after publishing its first article of company data, UJP now publishes approximately 2,000 pieces of company data per year, and has even more stocked in its database. UJP also prints more specialized business articles in a separate monthly newspaper. At the outset, all the publication was paper-based, but feeling the rising necessity for a web media presence, UJP set out building a website. Using a smartphone-friendly CMS (WordPress) had also become imperative, so UJP decided to consult with Prime Strategy, whom they had found out about through an information exchange.
Balancing print and digital media was essential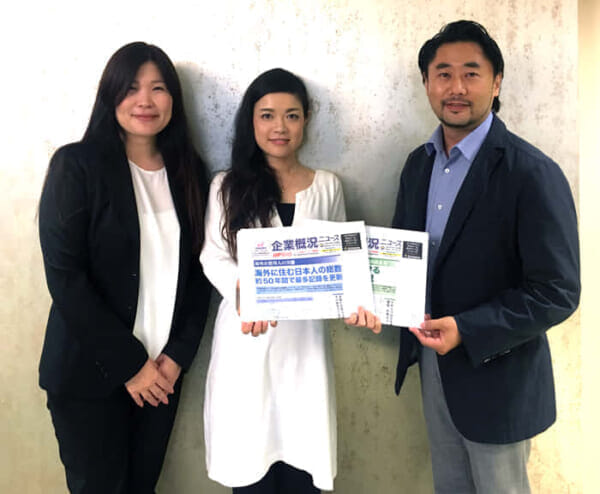 Given the immense amount of land in America, it takes several days for the information in a physical publication to reach the reader after it has been mailed. With digital media, a simple link in an email can allow users instantaneous access to information. Since its inception, UJP had a only produced print media, and achieving a balance of both print and web media had become a necessary task.
General Manager Naoki Hishida commented that "Through our publication, we want to provide useful information, not only to Japanese companies that have already found success in America, but also to companies considering expanding into America in the future. As for the form of the media, we want to incorporate the advantages that the web has to offer while maintaining the importance of print, and assess the situation after keeping a balance between two for a while."
After implementing KUSANAGI, we felt a deep impression that "It's so much faster!" Our work efficiency increased as well.
UJP had already been using WordPress for a few years, but it was slow — simply entering the dashboard took a frustratingly long time. Also, since the server was located in America, when foreign users like companies in Japan would access the site, they would have to wait a long time for images to load.
The switch to KUSANAGI was brought about by UJP manager Kawamura getting introduced to Prime Strategy's New York resident staff member Yoko Nakano. Kawamura mentioned that "Along with migrating to KUSANAGI, we also renewed our site design. Ms. Nakano informed us that 'Your site will get much faster', but simply being told was not enough to elicit any feeling of change. After deploying KUSANAGI, however, tasks such as writing articles and previewing them, adding line breaks and other small design changes, and switching back and forth between the dashboard and the preview page left us with a deep impression that 'It's so much faster!' Since work goes more quickly, we feel our overall efficiency has improved as well."
KUSANAGI indispensable for running the image-heavy "Restaurant USA Guide"
In addition to UJP NEWS Advanced, UJP also migrated their restaurant guide site "Restaurant USA Guide" to KUSANAGI. The guide is intended to provide information to Japanese workers in America for when they go on business trips or are looking for places to entertain clients. Since it is built around the many photos of each restaurant's interior and menu, running the site smoothly without the help of KUSANAGI was very difficult. Kawamura noted: "There are many Japanese workers all over America, and the Japanese restaurant business is booming. We are providing this website for the convenience of local Japanese employees on business trips or needing to entertain clients, by introducing authentic Japanese restaurants, popular local food and bars."
Post-interview follow-up:
Many of the Japanese companies that flocked to America have already moved on to the next step. While in the past, they had mostly pursued connections with other Japanese businesses, many are now making connections with America more aggressively. There is a rising trend of hiring all American employees outside of the Japanese immigrant staff, which is a contrast to the old status quo of only hiring Japanese personnel. This is an important step for removing the handicap that foreign companies experience building connections in America, and also effective for closing the gap between Japanese and American work styles. For example, there is no concept of "lifetime employment" in America, but rather a "contract" between business and employees.
In the interest of adapting to the current state of international business, UJP is experimenting with various initiatives outside of media production. They recently invited a Toastmasters champion speaker for a seminar on public speaking, a subject which is difficult for many Japanese people.
Adapting to the changes that are starting to happen in Japanese companies, UJP is continuously pursuing new initiatives. We can't wait to see what they will do next. (PRIME STRATEGY NEW YORK, INC. Yoko Nakano)