Bridgestone's message to bike users "choosing a tire to protect your life"
Established in 1931, Bridgestone Co., Ltd. is one of the largest tire makers in the world, with a business presence in over 150 countries. In addition to delivering a wide range of products, such as tires for passenger cars, trucks, buses, motorcycles, construction and mining vehicles, and aircraft, Bridgestone also produces sports equipment, such as for golf and tennis, bicycles and associated parts, and construction and ventilation products. With the eternal commitment to "serve society with superior quality", Bridgestone is gaining accolades from all over the world for its high product quality.
We will focus on one of these products – motorcycle tires.
Many motorcyclists ride more for the enjoyment of riding than purely as a means of getting around. When compared to cars, the essence of personal preference involved leads to a diversification in customer needs. The other important difference between cars and motorcycles — that the latter cannot stand on its own — means that riders tend to place more importance on tires as they are effectively an extension of the riders' legs. Having motorcycle buyers choose them is important for Bridgestone, and they are considering how to use their motorcycle-related business as a means to raise awareness about their tires so that customers will choose Bridgestone when the buy cars, too.
Bridgestone's market study showed that there is high awareness of its products, due to use in races, and their quality and effectiveness. However, on the flip side of this, potential customers believe that since "I don't race around a track, so I don't need this kind of tire", and "quality products are expensive so I won't buy them". When riding a motorcycle, however, the truth is that the rider entrusts the tires with his or her life. This is exactly why Bridgestone created their new Moto-Bridge website — to establish a close communication link whereby the company can convey to users directly that Bridgestone "does not want riders to think that tires are not important for them, but that in fact, since tires protect the rider's life, they are actually very important", and also to present the benefits of motorcycles.
Creating a space for close communication with users
Through elements that benefit users like pictures, product reviews, customer interviews and monthly giveaways, Moto-Bridge has increased its touchpoint with customers, which used to be limited to retail locations. They also succeeded in creating a place for direct communication.
Bridgestone had made use of SNS in the past, but its posts were geared directly towards sales, instead of a two-way flow of information. The main purpose of their new site was for it to be a communication platform, and Bridgestone had several methods in mind for accomplishing this.
Bridgestone decided to ask Prime Strategy for a proposal, because they had done business with Prime Strategy before, and knew that they would likely be able to create Bridgestone's desired system while solving any technical or budget issues. Prime Strategy proposed that they would handle the web system, and that different partner company would produce the content. Feeling good about the cooperative nature of the proposal, as it allowed for the different companies to contribute their respective strengths, Bridgestone chose Prime Strategy for the contract.
Bridgestone Public Relations Department Section 3 Nobuhiro Tarumi commented: "I thought that the idea that Prime Strategy would handle the system and leave content to a more qualified partner was a good approach. By dividing up responsibilities, each member of the team was able to offer their strengths, and I feel that our company was able to produce good output."
Focusing on content, without having to worry about the system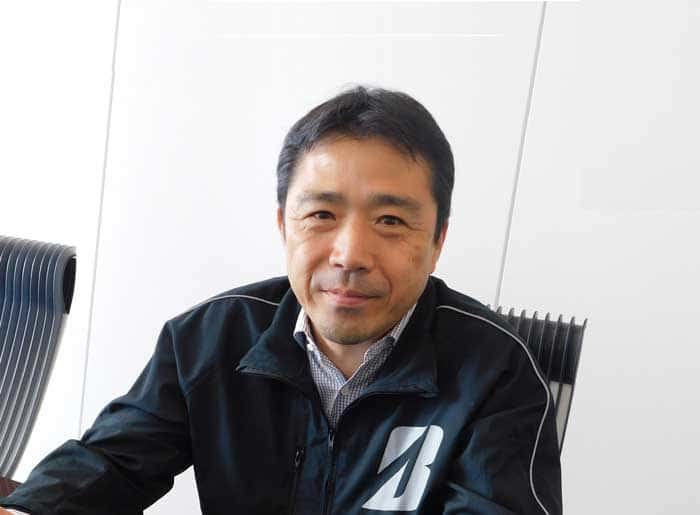 The new system was implemented on Bridgestone's existing environment. Although it took more time than was predicted in the initial schedule, the project went off without a hitch, and has not caused any large problems since they started using it.
Mr. Tarumi noted that: "We knew that Prime Strategy was experienced with WordPress, so we didn't feel nervous about the project. We were concerned about whether or not the features we wanted would work stably and reliably, but in the end we were able to release the new site without any major issues."
Bridgestone MC Tire division manager Tatsuya Uchida commented on operating the website: "I am pleased with the fact that we can focus on creating content without having to worry about the system. It does need some work, but I think that those issues will get resolved. What we have now is not perfect, as some unforeseen issues may arise, and after using the site, we will likely want to implement features that we realize would be good to have."
---
The future of Moto-Bridge as it changes the company image
After the site's successful release, there was a surprisingly large reaction from retail locations, and they received requests that pamphlets be made. Page views and signups have been increasing steadily, and will likely continue to grow as retail staff introduce the site to customers.
Mr. Uchida commented about the future of Moto-Bridge and wanting to change the image of the company's tires and motorcycles: "We only have a small amount of content up because the site was just released. From now on, we want to increase content that will result in direct communication with customers and plan out how we will actively use the site."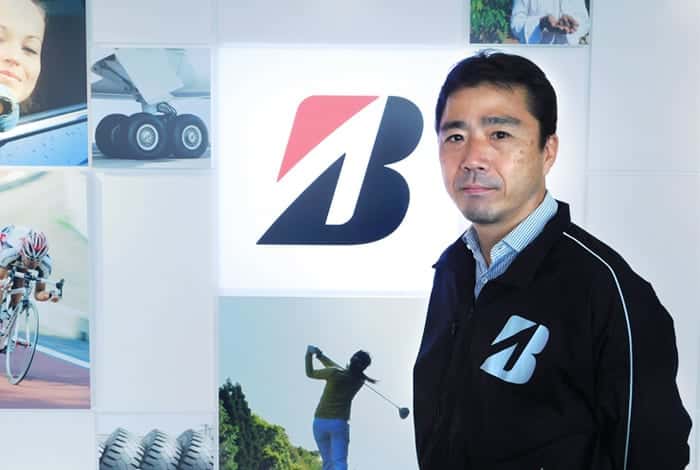 Moto-Bridge — supporting the bike life community
https://motob.bridgestone/